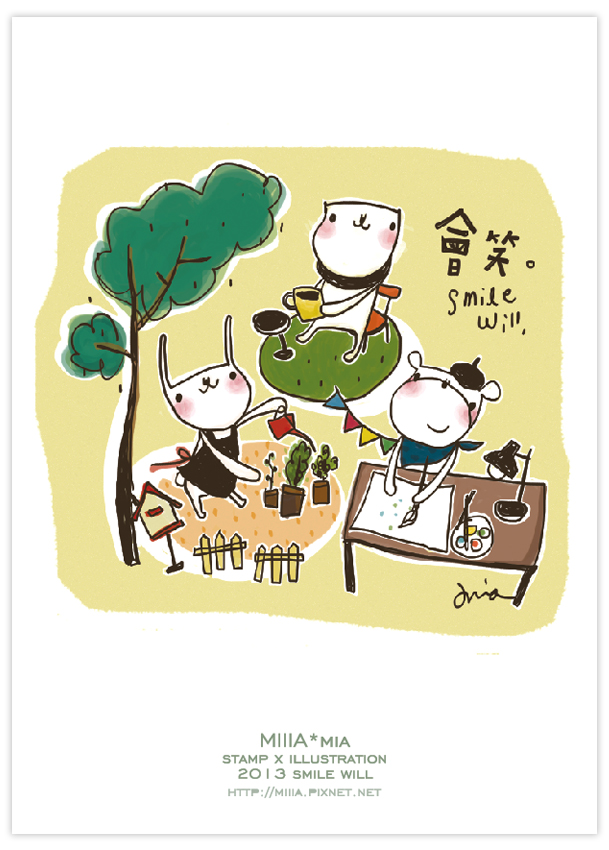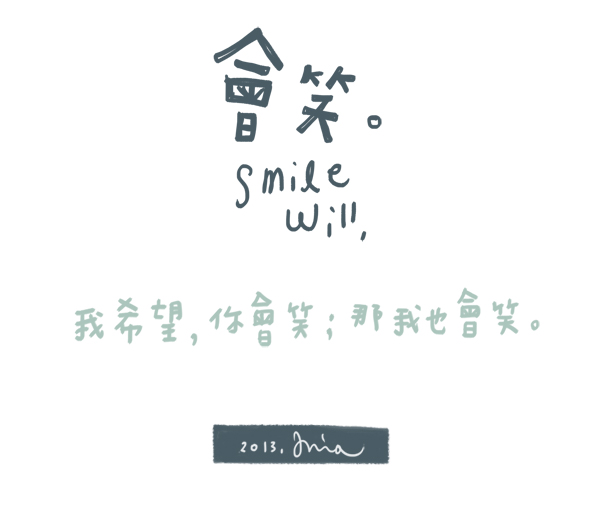 (Fortunately, we expand it!)
2F, No. 148, Shijie Street, HsinChu City,
Taiwan

I hold a small exhibition called Smile Will.
Show you my stamp work and let you know how I love carving stamps.
This is what I've been walked through, and I will keep walking on.
I choose January to held this exhibition, it means a lot for me.
Because I was burned in Jan. and so did my book.
January is just my meaningful month, and I also want to share with you in Jan.
I make the name as Smile Will, because I hope my work could let you smile.
This is actually a quite small exhibition.
But I use 5 years to make it look like this.
Wish to give you 5 mins smiling time.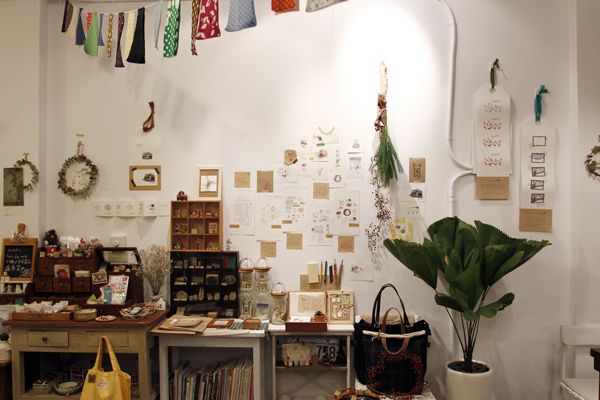 I prepare a postcard for you, you can get it free.
Get one for yourself, and get one for friends.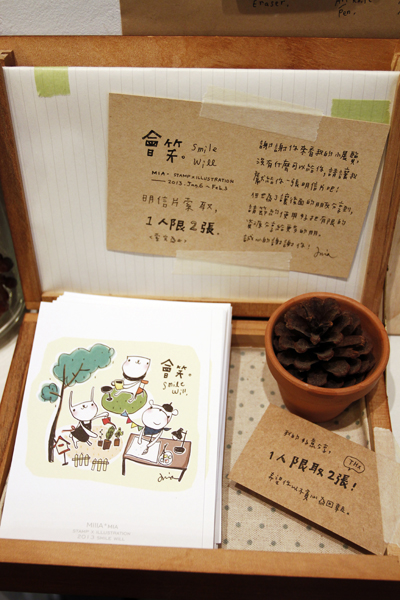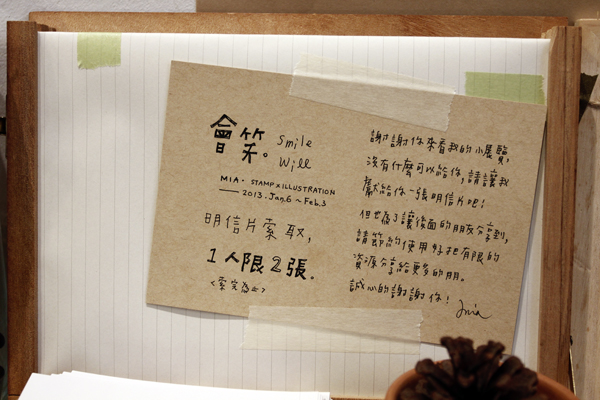 Come to enjoy the stamp yourself.
It is just made by eraser.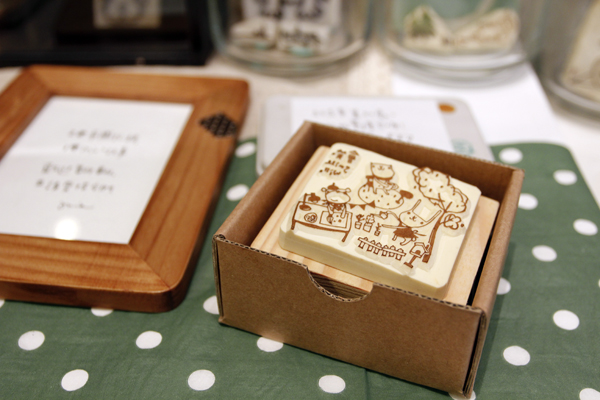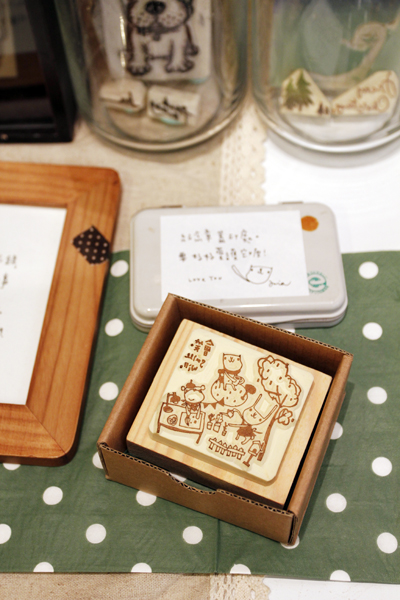 I also prepare two big books and two small books.
Big book is the story about the drawing before making the stamp.
Small books is my story and also the message you will leave for me.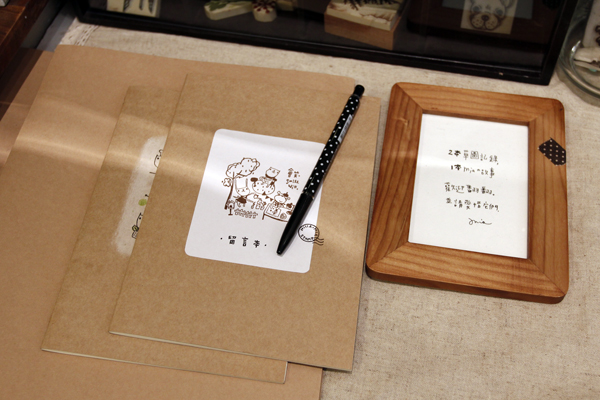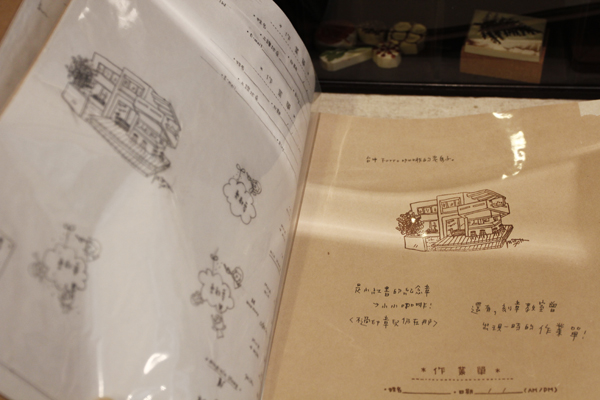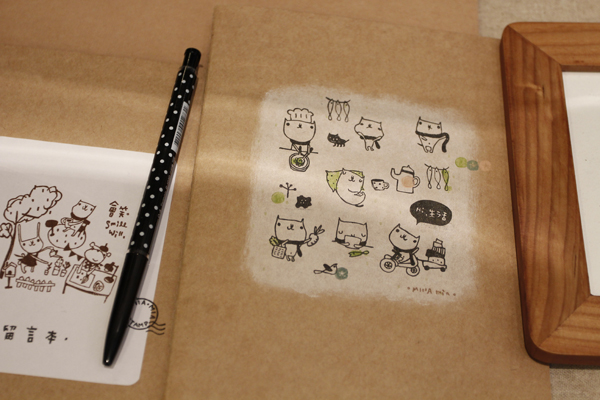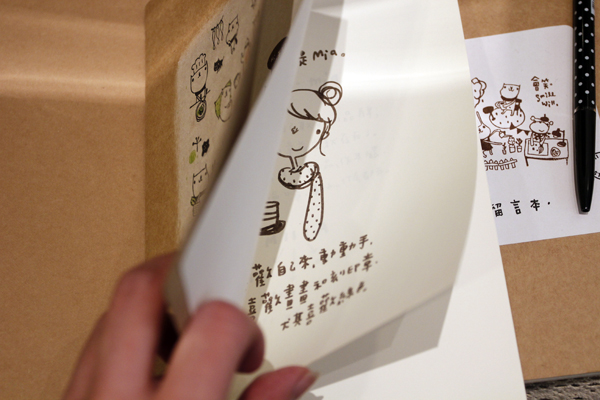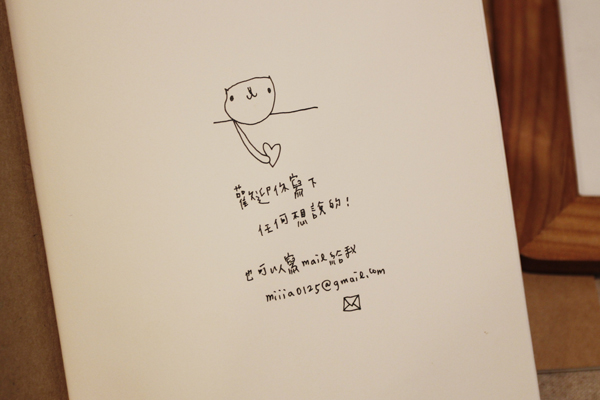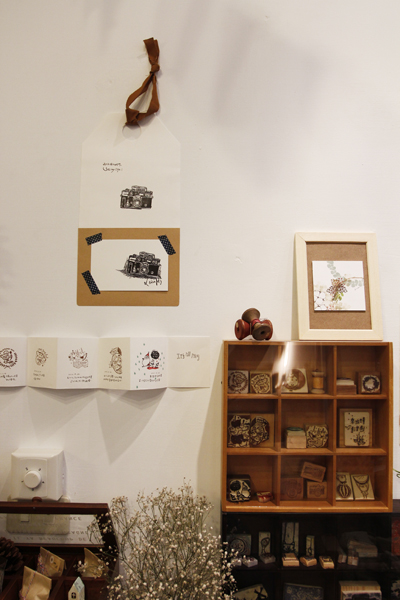 Oh~let me introduction the sweet I had when I came for decoration.
It is really delicious and also looks quite pretty! I love it.