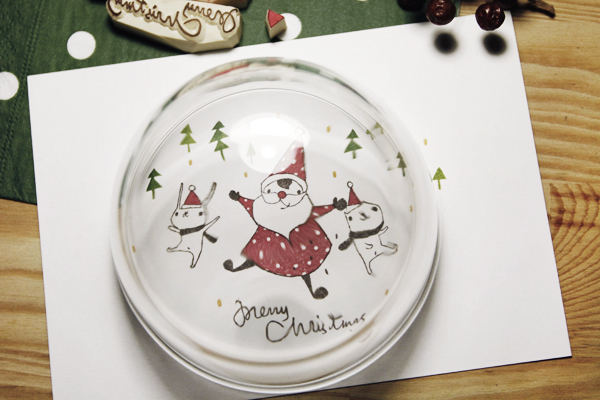 It is a postcard for 2012 Xmas!

Let me show you how I did it step by step.
Step1.

Main roles and the words: Merry Christmas
Use the brown color to make the Santa, cat and rabbit.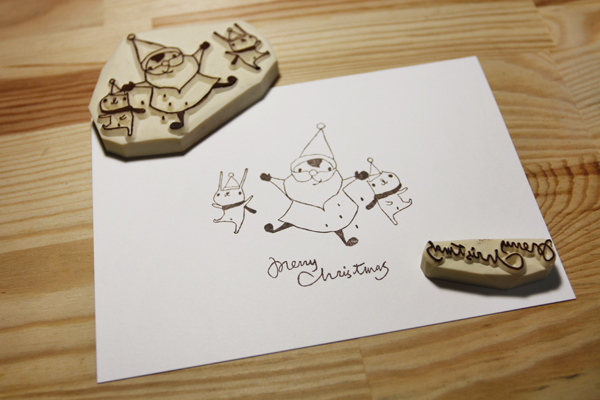 Step2.

Santa in red clothed and hat
Put on the red clothed and also red hat which are Xmas color.

At first, it was a big stamp with all the parts in red.
But I practiced to make the red part matching the pattern,
it just too difficult to be perfect. (see the second photo as my practice.)

Therefore I decided to separate as 2 stamps.
It become more easy for me to match the pattern.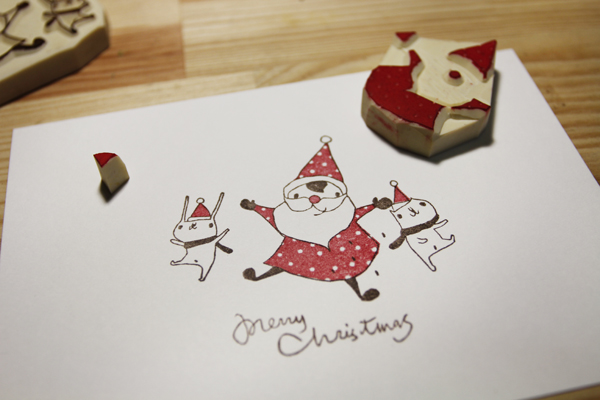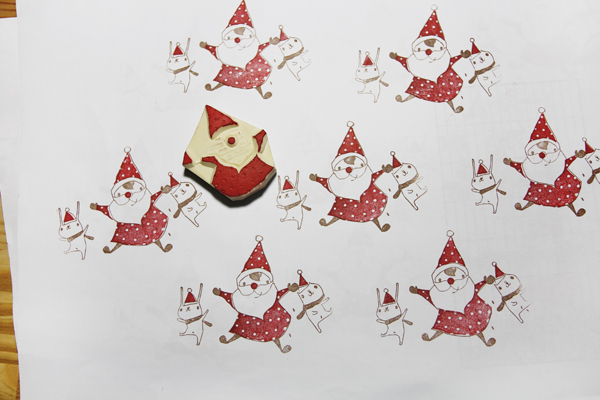 Step3.

Green trees are all around
Little trees on the two sides.
I made a mark on the stamp in case I make wrong direction.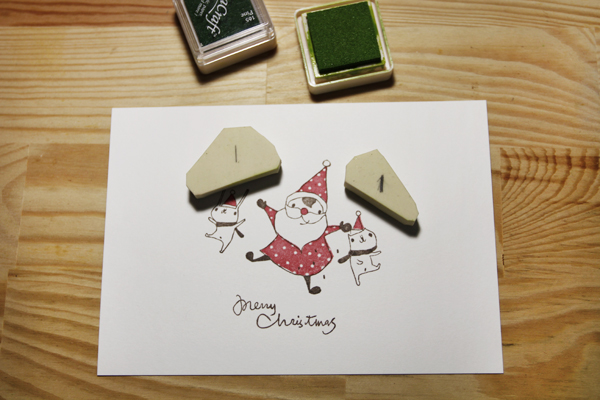 Dots makes colorful.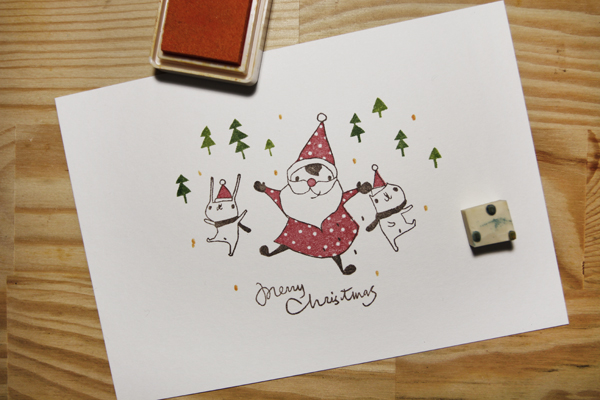 Look at it, do you find a Heart?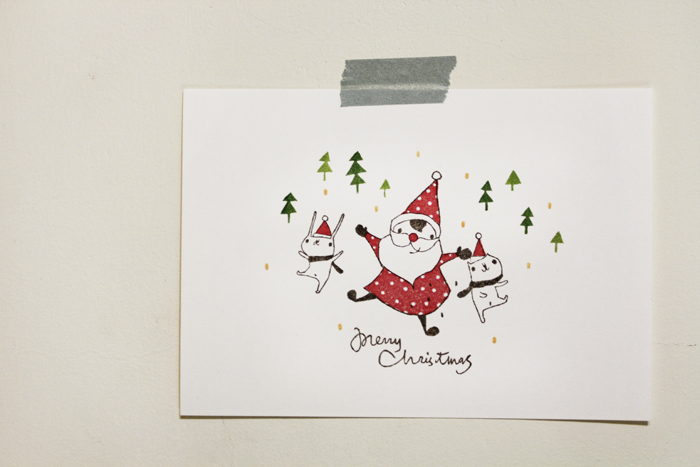 On the back side, there is a snow man.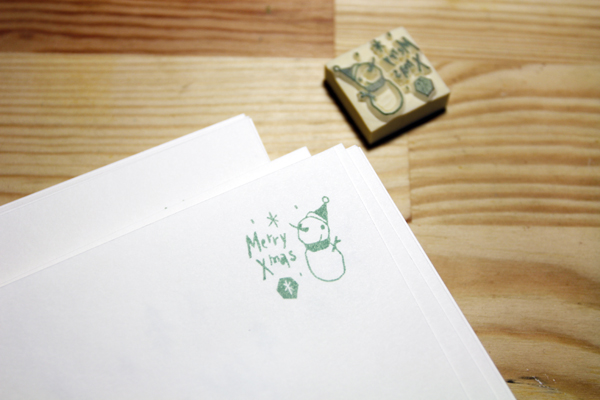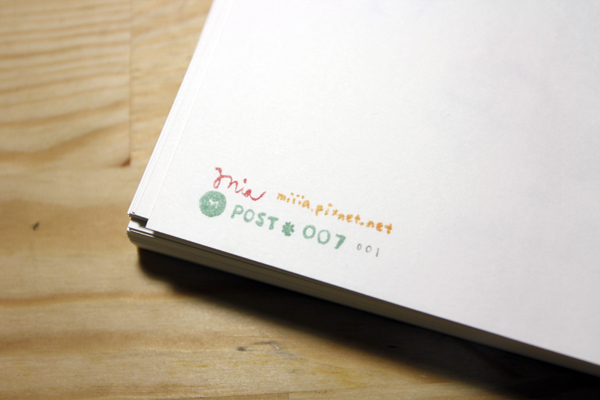 MERRY CHRISTMAS