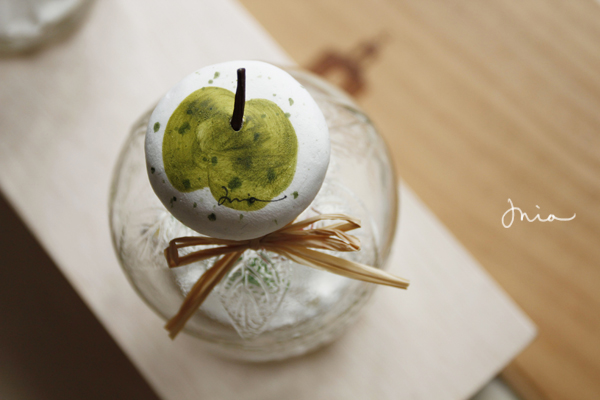 This time, because we had a topic for our market so
I created this work: green apple forest bottle.
So happy that I could use green color to design this work,
it really makes the work went successfully.
I put "apple" in many little parts of the bottle, even I made a cat.
It should be my favori te one so far since it full of green I love.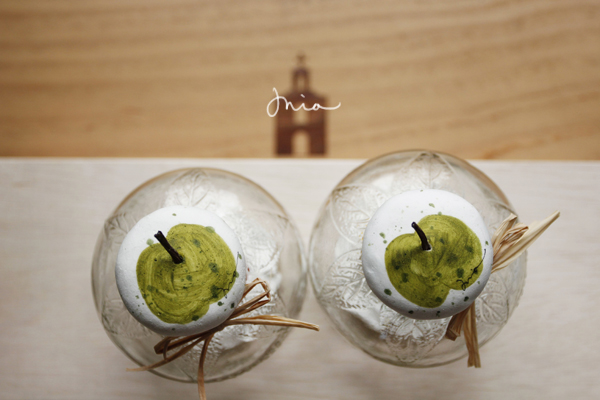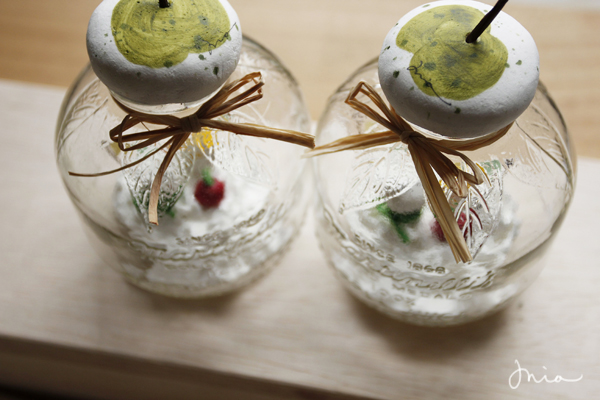 The capsule was also design as a apple, I put on the stem.
The cat~which is very small because it need to pass through the bottle.
I tried many ways and finally I made a 3D cat which still looks like my cat.
Of course, the neckerchief should be GREEN!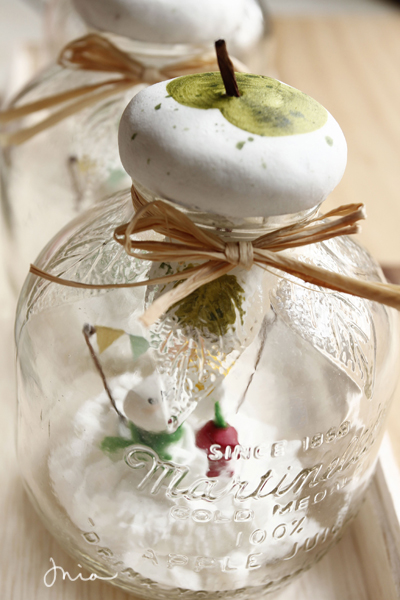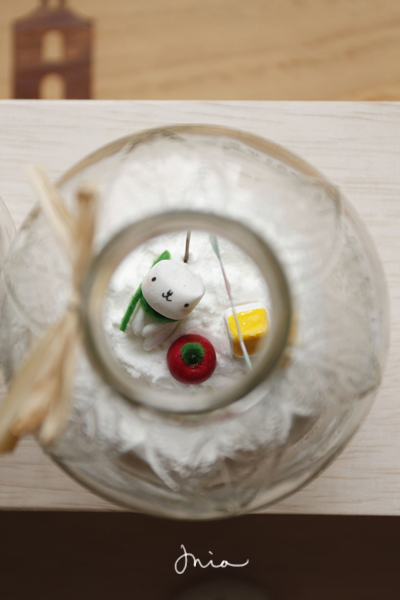 Put on the flags, let's have a green apple party!
But the delisious one is still the red apple.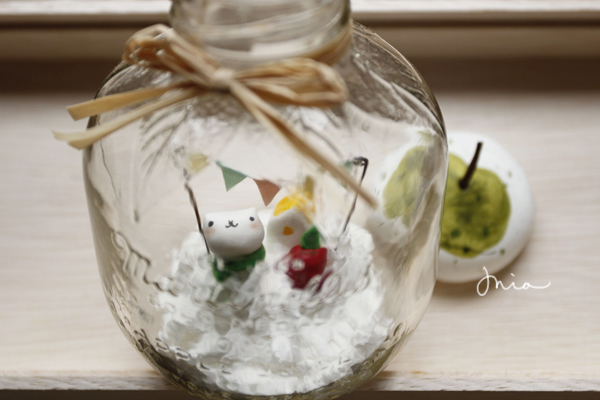 This time I designed two kinds of pattern for the stamps.
Wish to give you a good, red apple day!
One is the apple day on the cat celestial body.
Another one is a good day hold by the cat.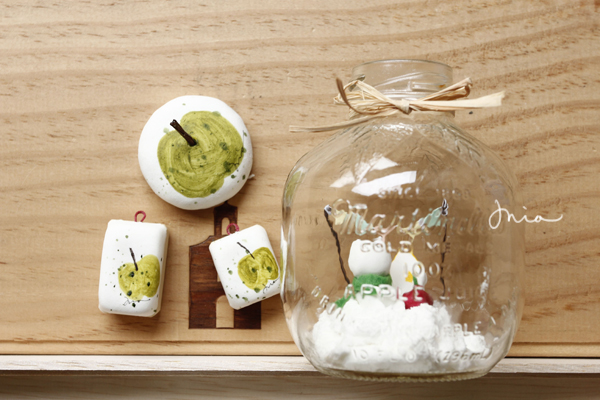 Put the stamp on the capsule, and put it into the forest.
It is the green apple forest bottle for you.