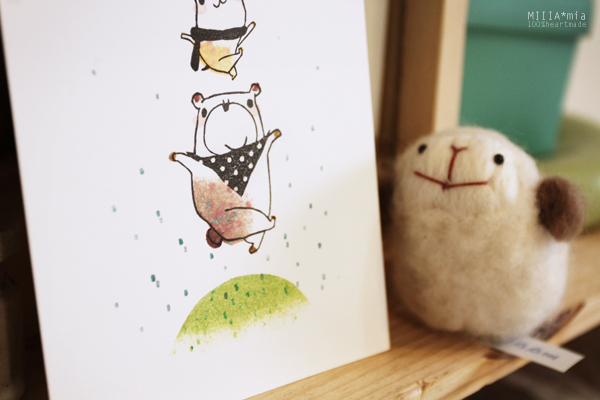 Jump, jump! Let us jump!
We need to move our body for life, live everyday diligently.
So, wake up all the cells in the body!
Jump, with spirits roused, with life living!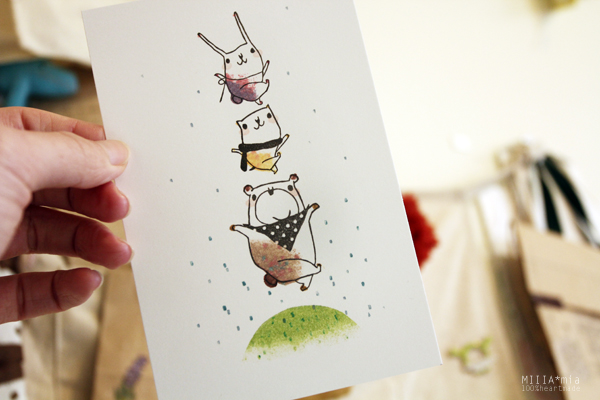 I made three little roles, bear, rabbit and cat.
I also make their legs heavy to let them jump!
Heavy bear, he can just jump a little high.
Cat is good, he could jump on the bear.
Rabbit is rabbit, she is number one!